23 artists from Australia and around the world - Aboriginal and non-Indigenous Australians, and artists from Asia, Europe, America and the Pacific.
Using techniques as diverse as their cultures - from carving the local timbers to using the electronics of the solar voltaic system - the artists created new work.
The 2003 workshop had a particular focus on sound in the visual arts, bringing together sound and visual practice.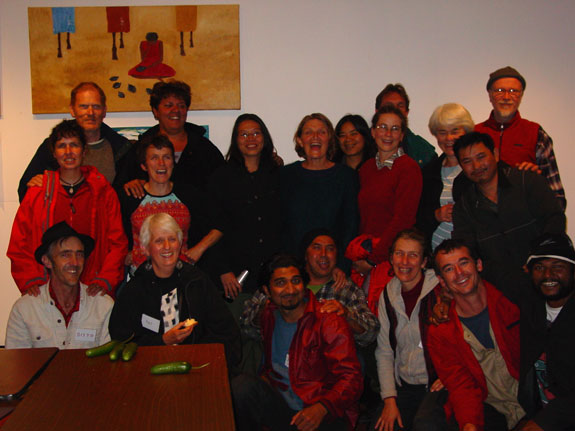 ---
BACK