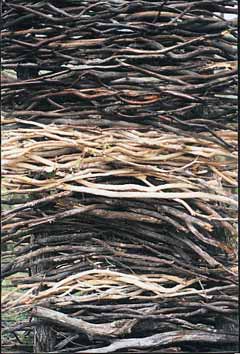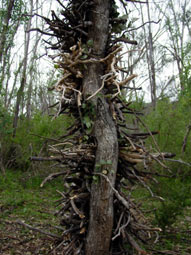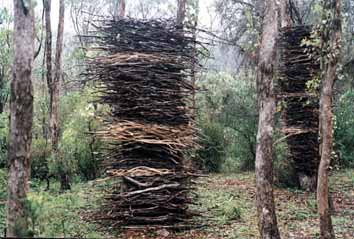 I was very inspired with the Burragorang workshop and felt very privileged to be here, what made it even more exciting for me was the fact that been part of the committee, I had seen the past work of the artists that we invited to the workshop many times, and it was very stimulating to see them produce work other then what they usually produce in their own studios.
My nostrils where excited with the smell of rain wet eucalypts, and fresh oxygen. My senses thrilled and overwhelmed with the scenery of this amazing land, kangaroos, snakes and wombats such diverse wildlife an experience that will always be with me
The landscape, the essence of the place and cultures thrown together made for an imaginative brew of work.
There was a lot of collaboration amongst the artists and everyone worked with the elements and materials that where mostly around the Land.
The Artists unearthed fragments from their interior space which blended with the land, by entering the beliefs of their innermost self they reached the depths of their soul, this is where it manifested into a genuine catharsis, the work sprouted and grew and so did the connections and friendships